Greetings!
This is for anyone who is interested in parsing but is unsure about the details, or in some cases "How" to parse. The following will show you how I have my EQ Filter options and my parser options set, as well as what it looks like in game when you use it.
There are a few different parsing programs available on the net for EQ and various other games. The most popular of them is "Gamparse". It is free to download and use, and it is easy to install if you install it at all (there is a standalone .exe version that doesn't require installation).
The 1st thing you need to know is that a parser runs off of your characters log file (shown in the top left of the picture below). When you use Gamparse, make sure you turn logging on before opening the program. To turn logging on in game, type /log on
Now, before you start using your parser, you must make sure that your options in EQ are setup properly. The screenshot below will show you how I have mine set.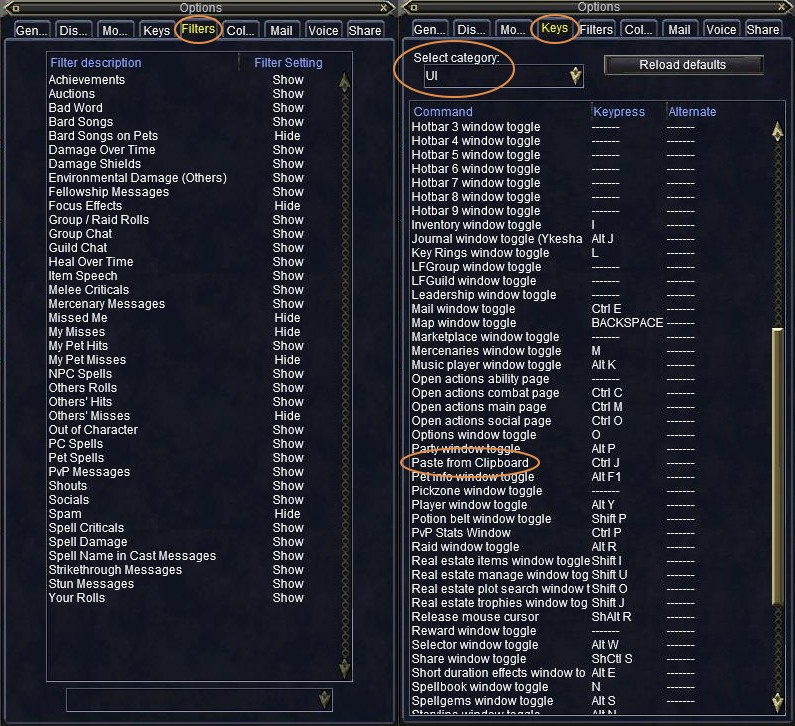 Please note that the "Paste from Clipboard" option shown in the picture above does not have a key set to it by default. I have mine set to Ctrl J as shown.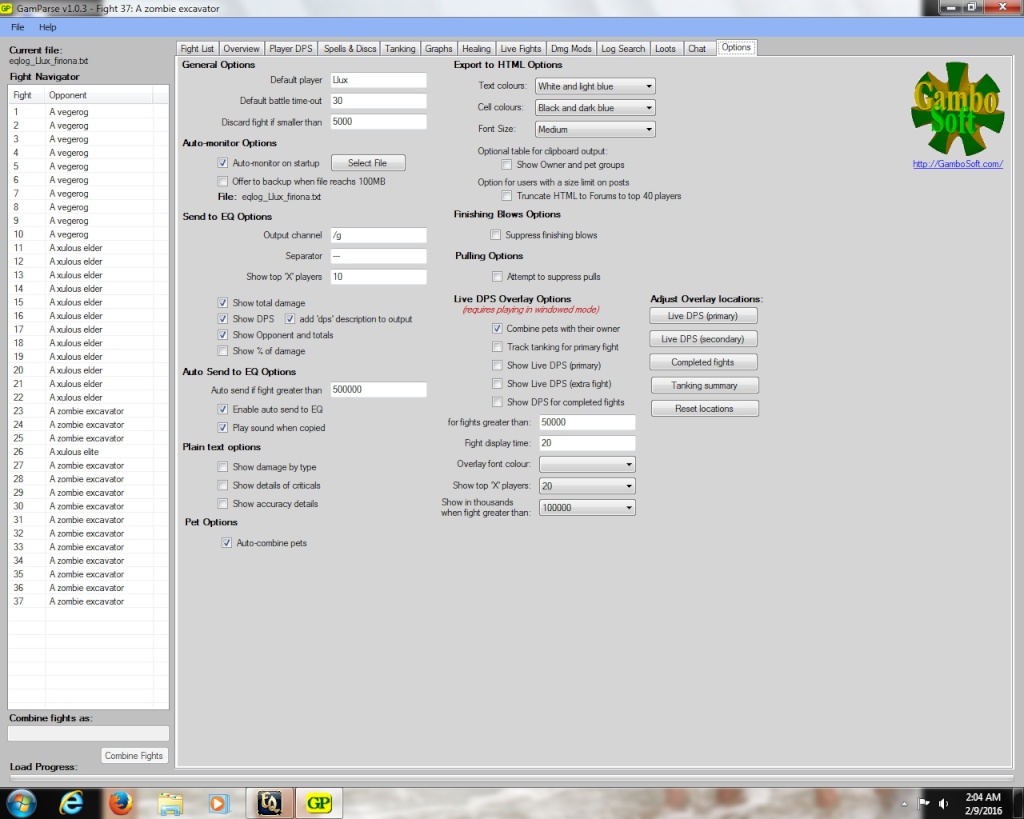 As long as your options are set like mine shown above, your final result should look like the next picture! If it does not, then you're using a different version of Gamparse than I am, or something isn't set right somewhere. The following picture is how a common parse looks throughout most guilds/groups that I've seen using it.
Also, before you paste, you must first press enter like you're about to say something, hit your paste from clipboard, then press enter again just like you do when chatting.

_________________
Llux - Level 110 Dark Elf Warrior of Everquest
Angelyz - Level 97 RB1 Untamed Venomancer of PWI
Trina Danger - Level 175 Sorcery of DC Universe Online
"Know more than you show, speak less than you know"