So here are a couple of screenshots of my new record for DPS while raiding. I thought I would leave this here to show other warriors what they can look forward to in the future and more! I draw your attention to the parts I boxed in red.

Here is the more detailed info...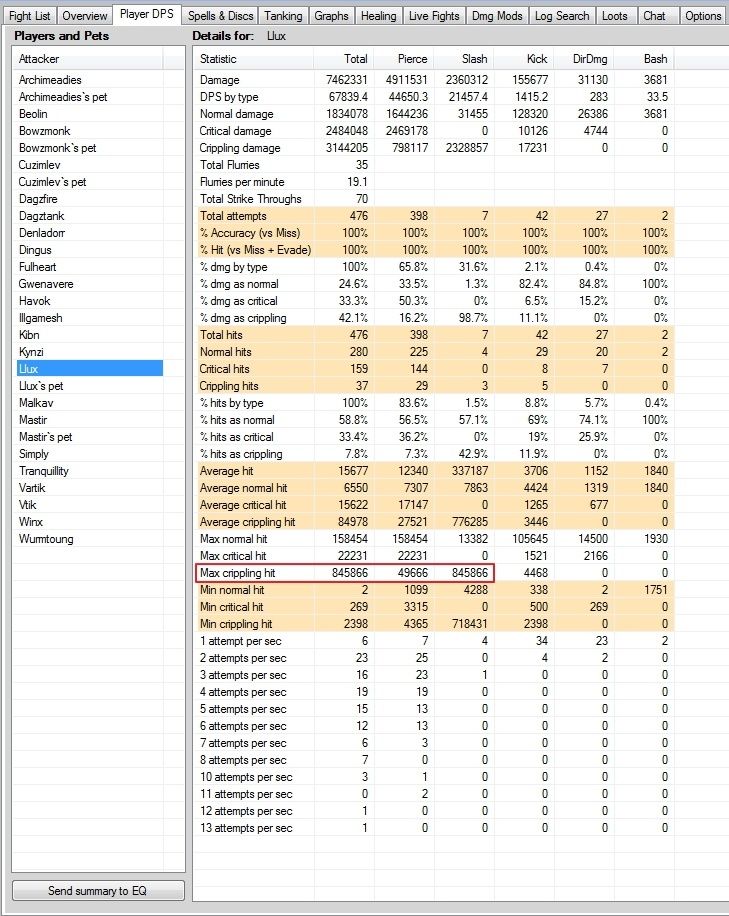 _________________
Llux - Level 110 Dark Elf Warrior of Firiona Vie in Everquest
Llux - Level 100 Dark Elf Guardian of Free Trade in Everquest 2
Angelyz - Level 97 RB1 Untamed Venomancer of Tideswell in PWI
Trina Danger - Level 175 Sorcery of USPC in DC Universe Online
"Know more than you show, speak less than you know"